Ornaghi & Prestinari

Tre Vani

17 October ︎︎︎ 31 December 2020



di Jessica Bianchera

Spazio Cordis si apre al mondo delle aziende inaugurando un percorso che si pone come obiettivo la proficua e stimolante collaborazione tra il mondo dell'arte contemporanea e quello dell'impresa nell'ottica di un reciproco scambio di competenze e valori. Per l'occasione abbiamo invitato Ornaghi&Prestinari a sviluppare insieme a noi un progetto in collaborazione con Formigari, azienda che opera nell'ambito della produzione e lavorazione del marmo e che dal 1972 si è specializzata nella pietra naturale tagliata a misura per progetti in tutto il mondo.
Nasce così Tre Vani, "tre" come le sale di Spazio Cordis che ospiteranno la mostra, "vani" come ambivalente concetto di spazio e di vuoto. Dallo spazio abitabile architettonicamente inteso alla roccia, Tre Vani non solo esplora l'idea di luogo da abitare (archetipicamente in diretta relazione con la grotta da cui oggi abbiamo preso le distanze pur andando a ricercare per i nostri interni quel contatto primordiale con la pietra attraverso materiali naturali come il marmo), ma indaga altresì il concetto di vuoto, di assenza della materia, di sottrazione e di mancanza, di spazio potenziale, reale o immaginato.


Spazio Cordis opens up to the world of companies, inaugurating a path that aims at the fruitful and stimulating collaboration between the world of contemporary art and that of business with a view to a mutual exchange of skills and values. For the occasion we invited Ornaghi&Prestinari to develop a project together with us in collaboration with Formigari, a company that operates in the field of marble production and processing and that since 1972 has specialised in natural stone cut to size for projects all over the world.
Thus was born Tre Vani, "three" like the rooms of Spazio Cordis that will host the exhibition, "compartments" as an ambivalent concept of space and void. From the architecturally intended habitable space to the rock, Tre Vani not only explores the idea of a place to live in (archetypically in direct relationship with the cave from which we have distanced ourselves today, while seeking for our interiors that primordial contact with stone through natural materials such as marble), but also investigates the concept of emptiness, the absence of matter, subtraction and lack, potential space, real or imagined.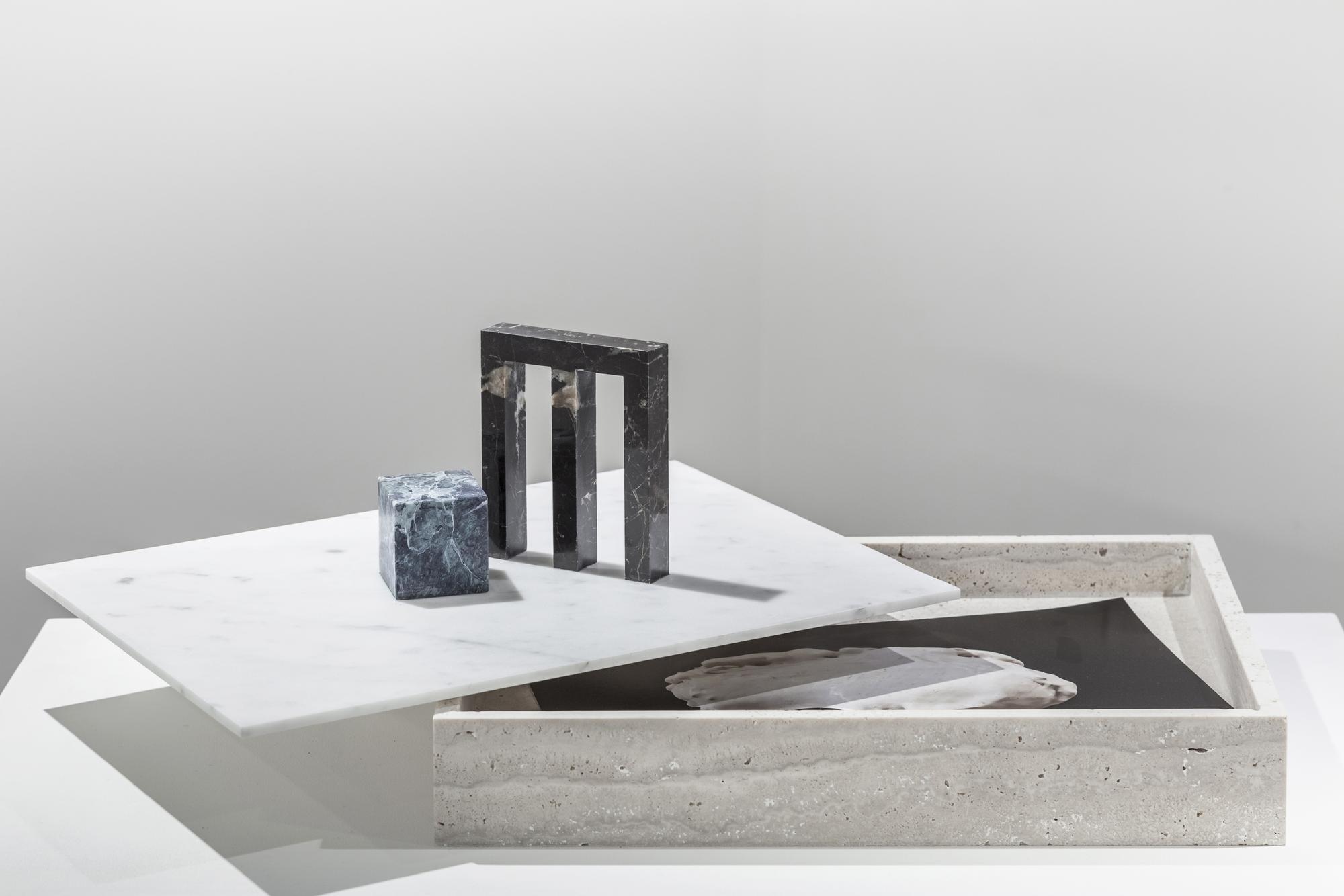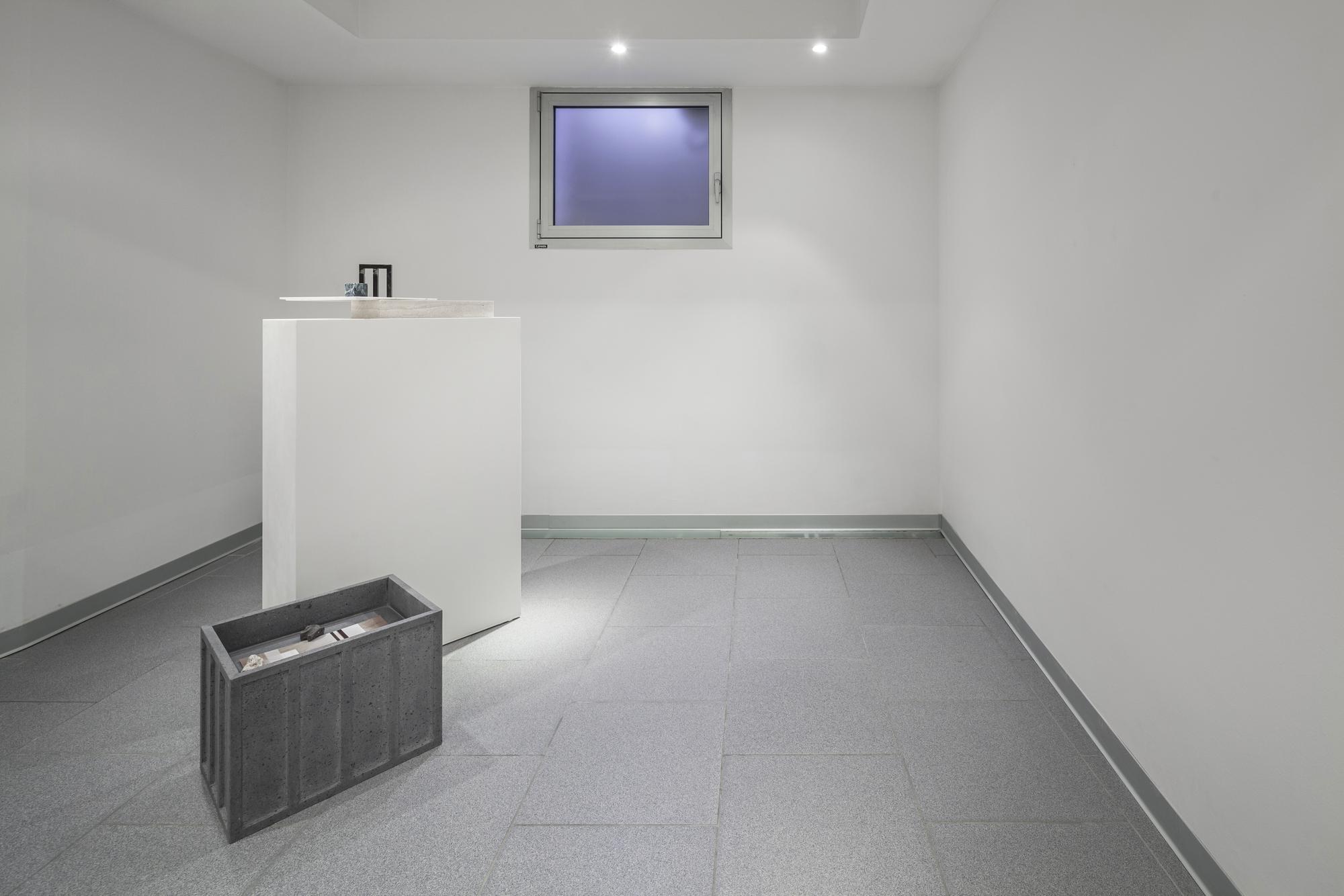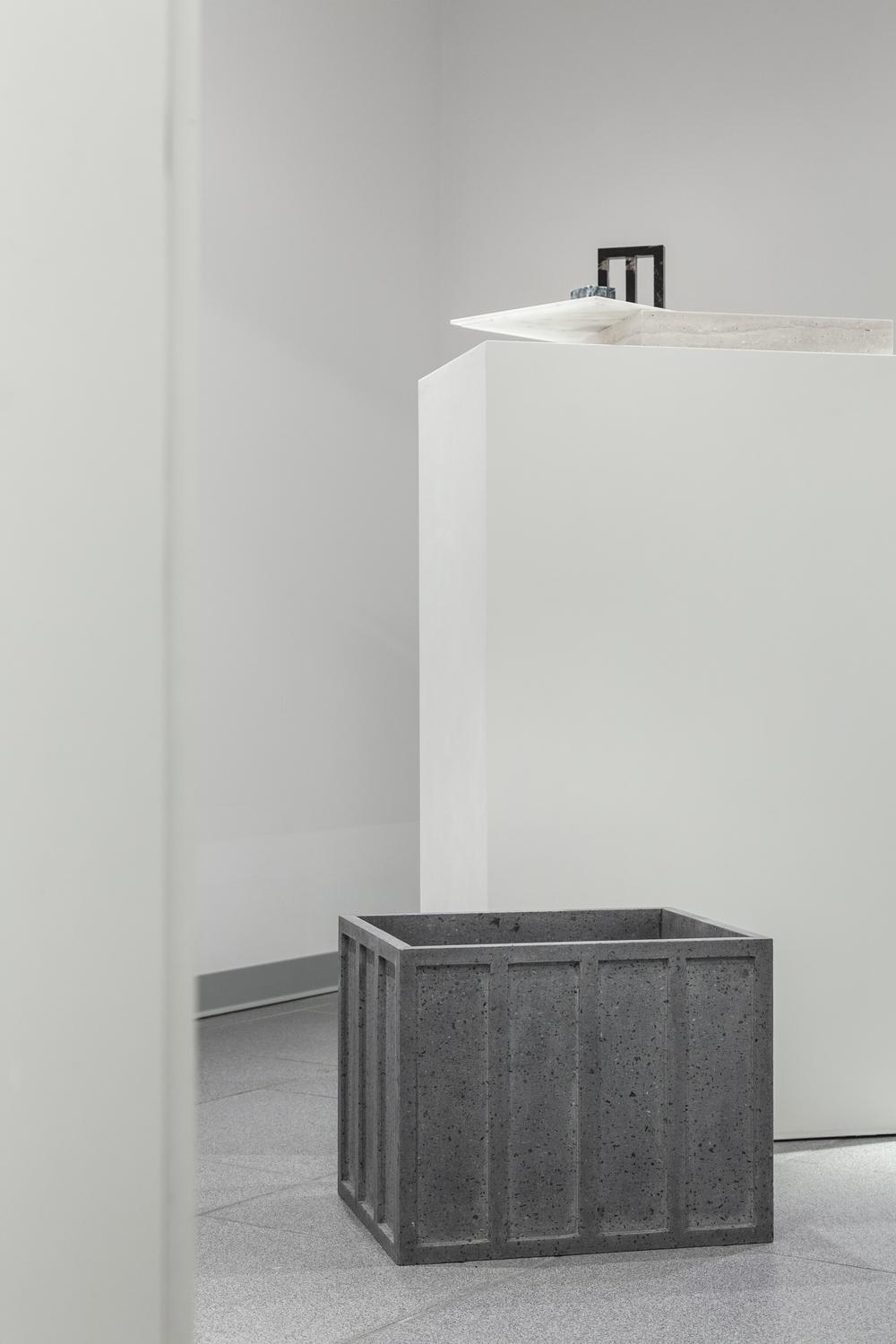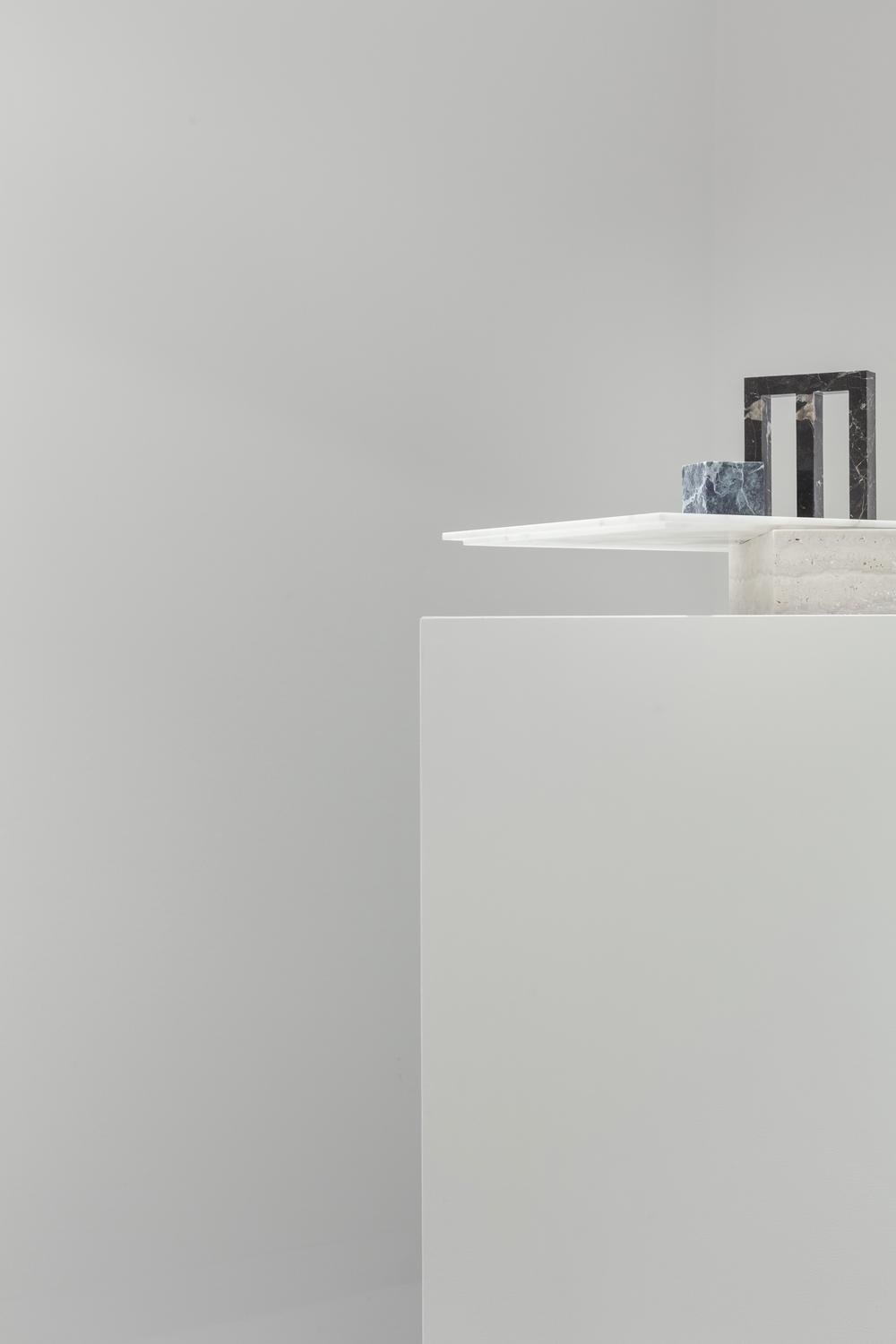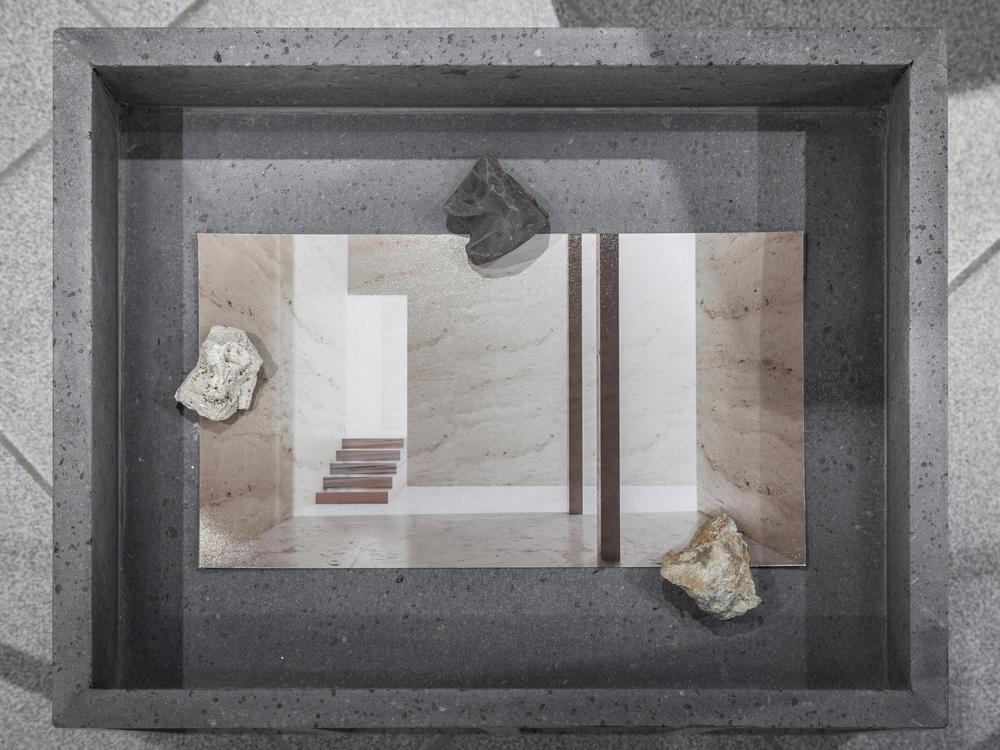 Il progetto si sviluppa a partire da un sopralluogo in azienda e da una riflessione su alcune peculiarità e problematiche emerse nell'ambito delle dinamiche produttive. In particolare, gli artisti si sono interrogati sui temi della progettualità, del "difetto" - o presunto tale - e dello scarto di produzione con particolare attenzione per il gap che si genera fra questi, in un passaggio spesso conflittuale tra l'immagine ideale che il committente si prefigura (perfettamente controllabile nel progetto che l'architetto o il designer realizza) e la verità di un materiale naturale come il marmo, che non soggiace alle regole della perfezione formale. Con Tre Vani gli artisti si propongono di indagare l'ambivalenza e il dialogo potenziale tra questi diversi approcci con particolare attenzione per lo scarto che conseguentemente si genera in modo da trasformarlo e metterlo a valore.

Nel lavoro di Ornaghi&Prestinari, anche alla luce dei rispettivi percorsi di formazione, il processo progettuale e la metodologia di produzione (industriale e artigianale) rivestono un ruolo particolarmente significativo. Tre Vani intende dare voce a ogni stadio: dal sopralluogo in azienda alle diverse fasi di progettazione, dalla realizzazione dei lavori alla loro esposizione finale, lavorando in stretto dialogo con l'azienda e i professionisti che la abitano in uno scambio di competenze, visioni, materiali per riuscire così a trasmettere a un pubblico allargato i valori aziendali, le competenze messe in campo, l'elevato valore (non solo contingente) del marmo come materiale vivo.

Contemporaneamente, si intende dare valore alle potenzialità insite nel concreto intrecciarsi dell'approccio creativo - messo a disposizione dagli artisti - con quello tecnico - messo a disposizione dall'azienda - per restituire l'immagine di un'impresa in continua crescita e sviluppo, capace di lavorare in senso interdisciplinare e di affrontare nuove sfide, con ricadute virtuose rispetto al posizionamento dell'azienda sia a livello territoriale che internazionale.
The project is developed starting from a visit to the company and a reflection on some peculiarities and problems that have emerged in the production dynamics. In particular, the artists questioned the themes of design, the "defect" - or alleged defect - and the production gap between them, in an often conflictual passage between the ideal image that the client prefigures (perfectly controllable in the project that the architect or designer creates) and the truth of a natural material such as marble, which is not subject to the rules of formal perfection. With Tre Vani the artists aim to investigate the ambivalence and potential dialogue between these different approaches with particular attention to the waste that is consequently generated in order to transform and enhance it.


In the work of Ornaghi&Prestinari, also in the light of their respective training courses, the design process and production methodology (industrial and artisan) play a particularly significant role. Tre Vani intends to give voice to every stage: from the inspection in the company to the different stages of design, from the realisation of the works to their final exhibition, working in close dialogue with the company and the professionals who live there in an exchange of skills, visions, materials in order to be able to convey to a wider audience the company values, the skills put in place, the high value (not only contingent) of marble as a living material.


At the same time, the intention is to give value to the potential inherent in the concrete interweaving of the creative approach - made available by the artists - with the technical approach - made available by the company - to give back the image of a company in continuous growth and development, able to work in an interdisciplinary sense and to face new challenges, with virtuous effects with respect to the positioning of the company both on a territorial and international level.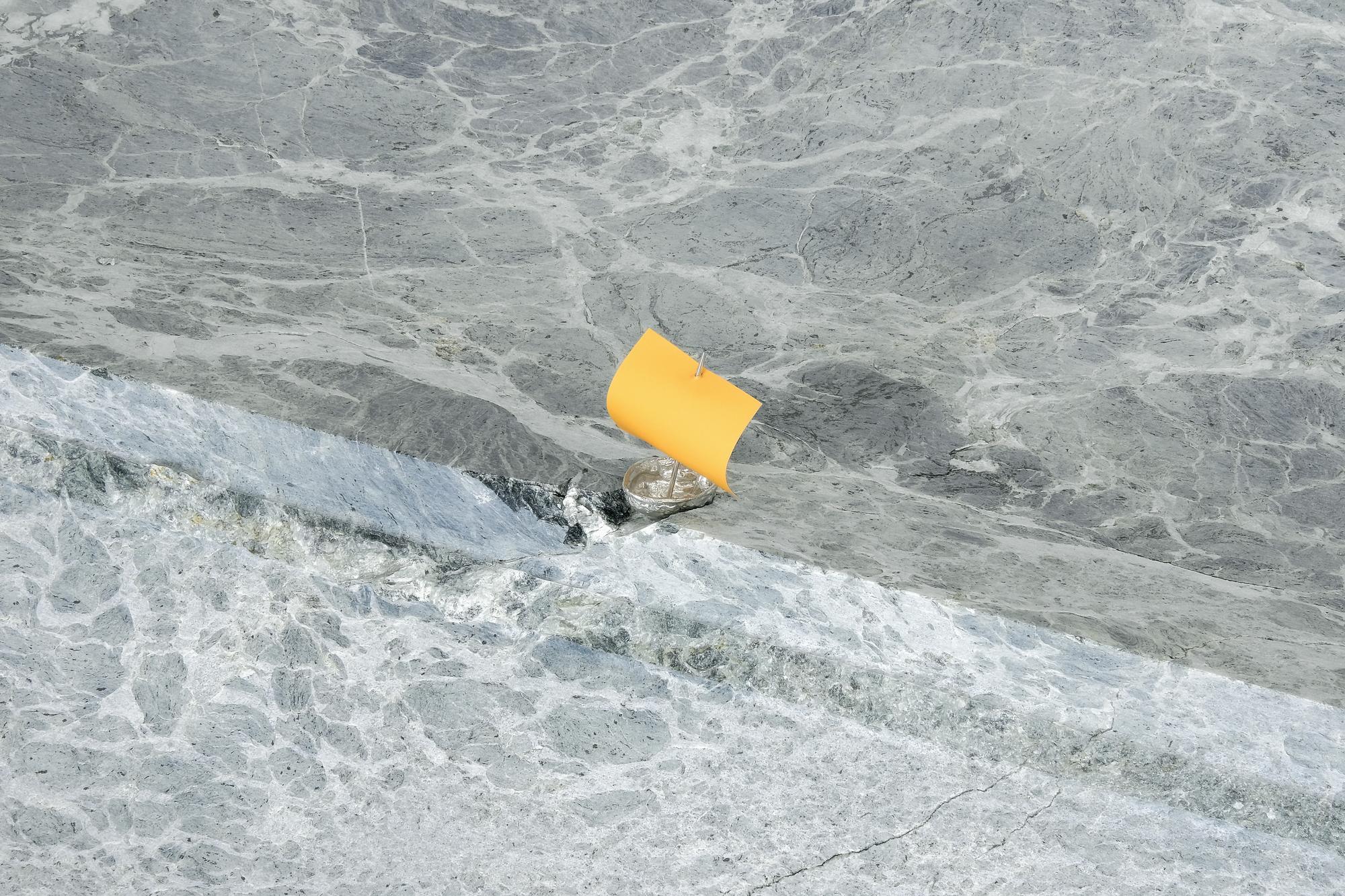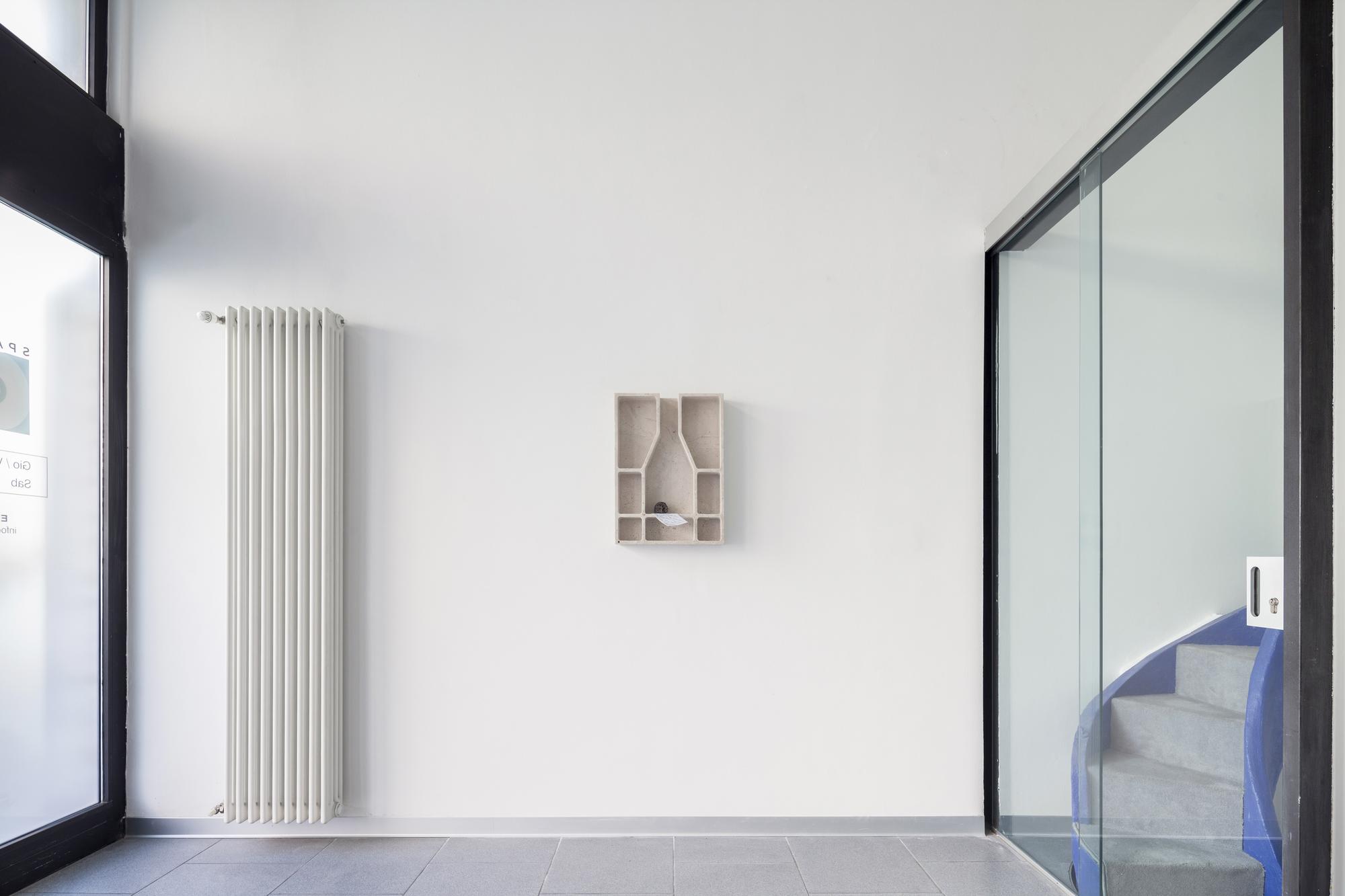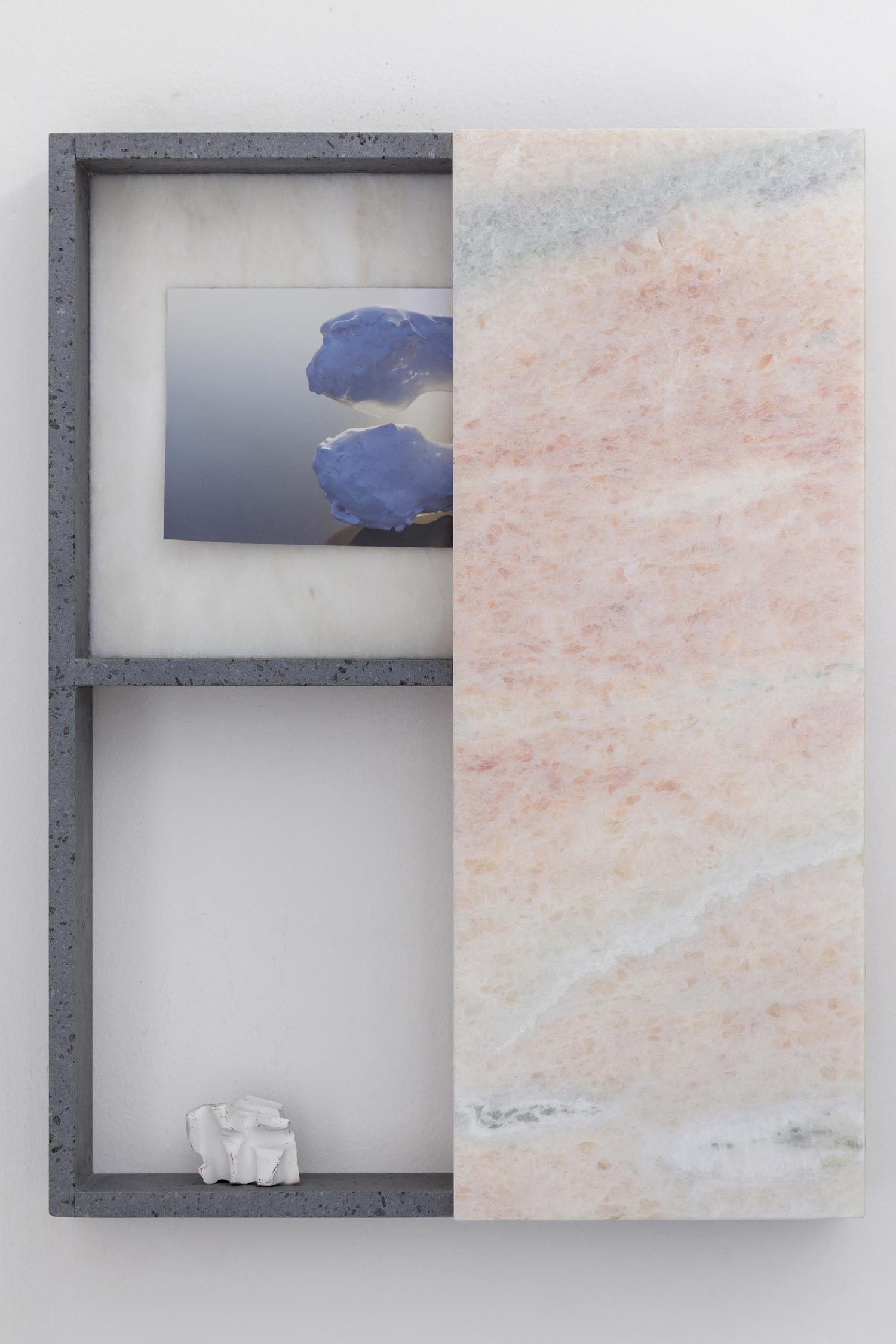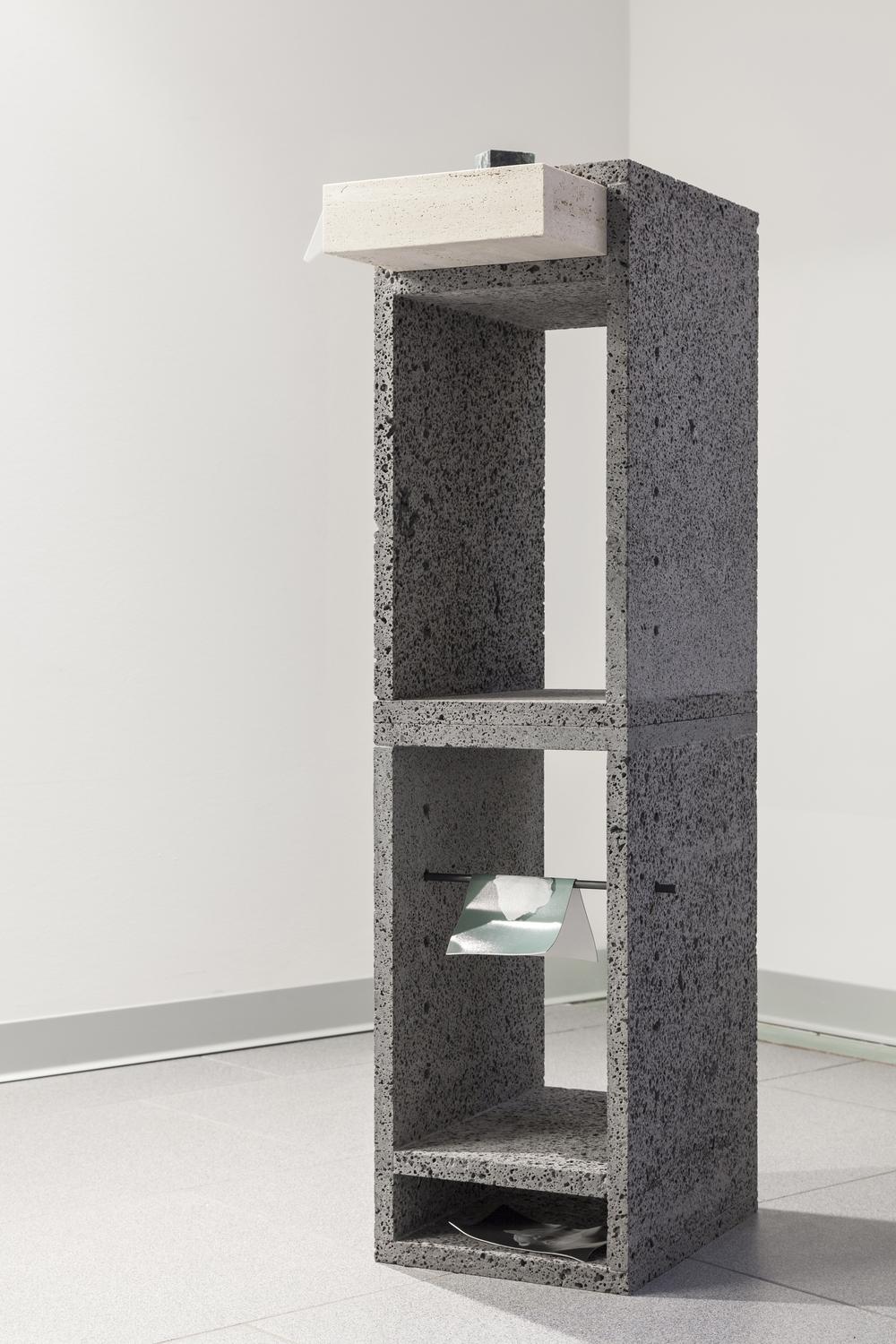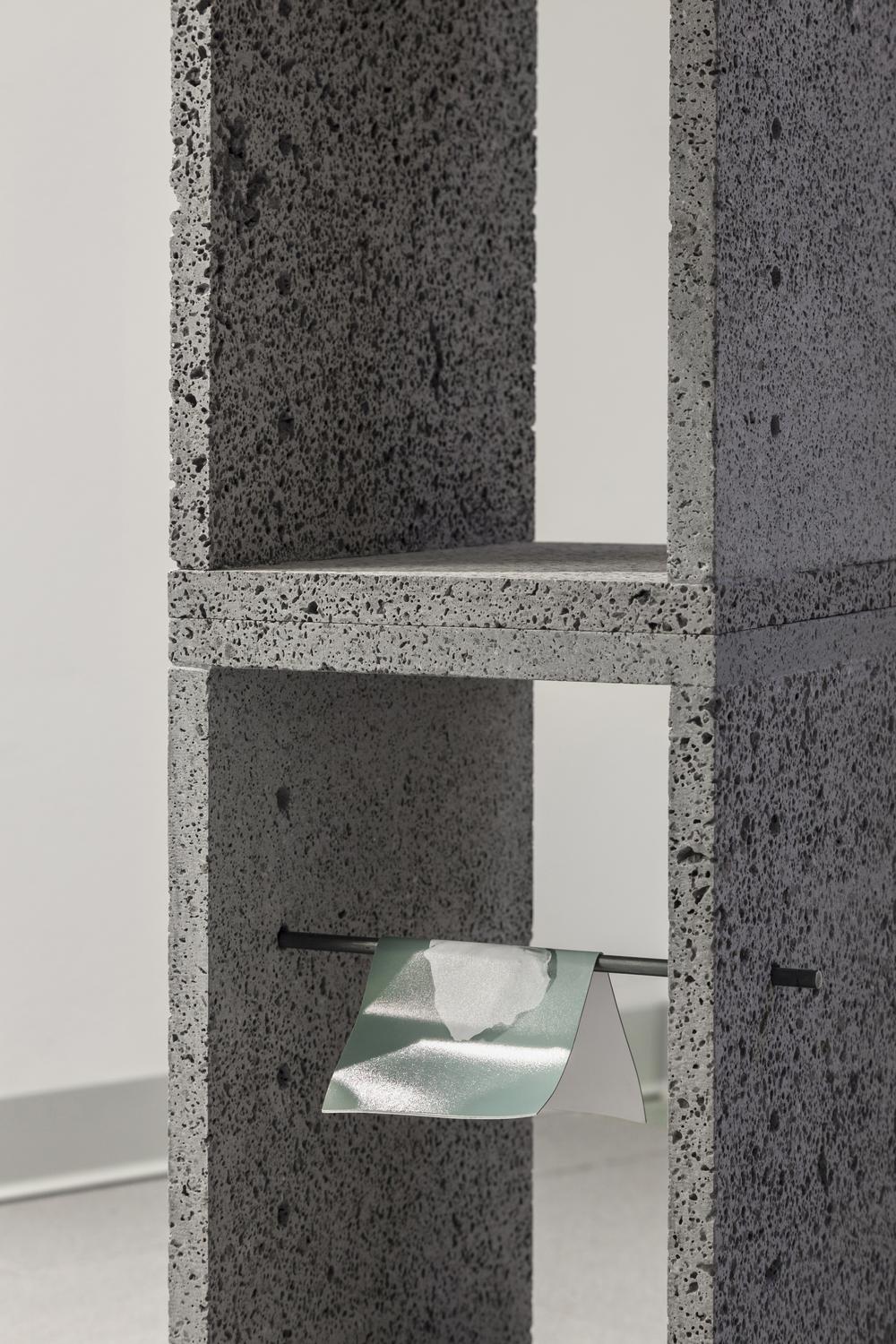 Il progetto, a cura di Jessica Bianchera, è stato presentato sabato 17 ottobre con un doppio evento: da Formigari, dove due lavori di Ornaghi&Prestinari prodotti in azienda dialogano con gli spazi industriali e i sistemi produttivi; Spazio Cordis con una visita alla mostra insieme agli artisti e alla curatrice.

The project, curated by Jessica Bianchera, was presented on Saturday 17 October with a double event: Formigari, where two works by Ornaghi&Prestinari produced in the company dialogue with industrial spaces and production systems; Spazio Cordis with a visit to the exhibition together with the artists and the curator.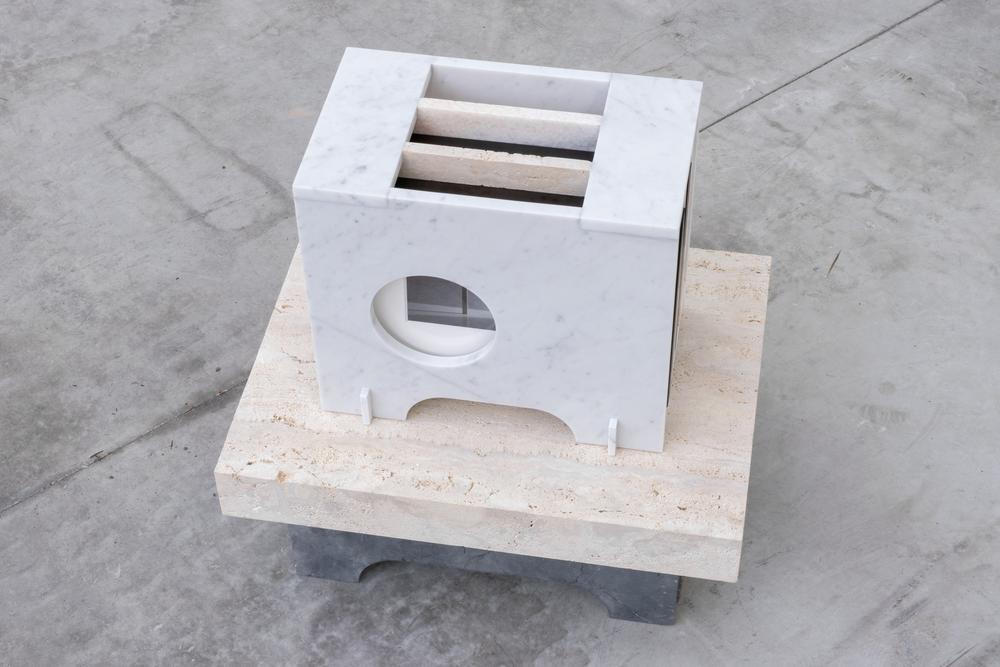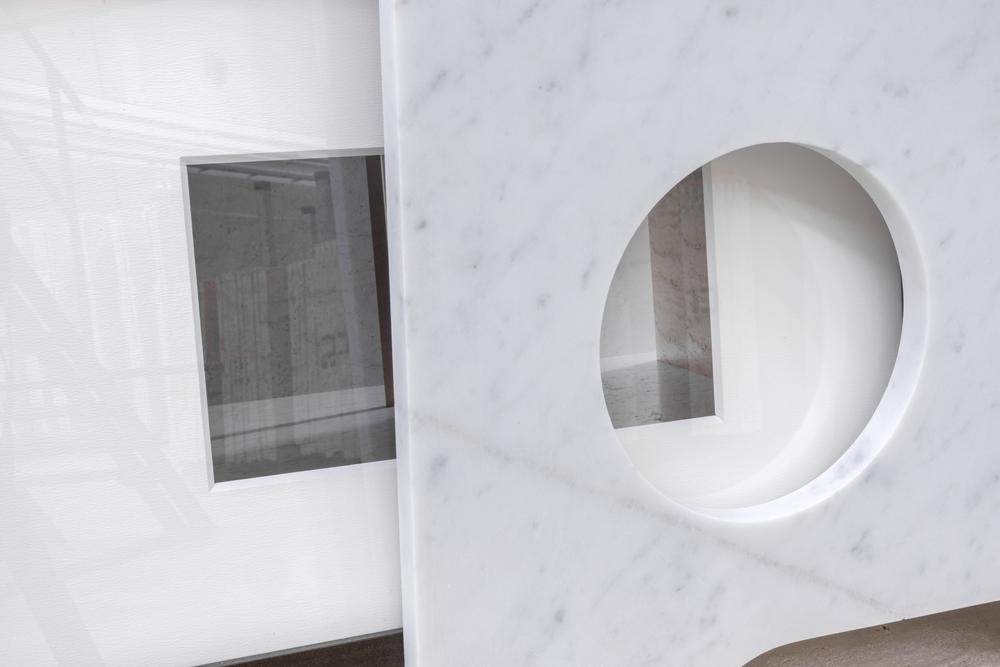 Newsletter ︎︎︎
---
Aperture/Opening hours:
Gio/Thu - Ven/Fri
3 – 7 pm
Sab/Sat
11 am – 5 pm